Dan Craft/The Pantagraph/January 24,2018
THINK ABOUT THE LINK TOUR
Alejandro Escovedo: Musician of influence returns to Castle Theatre
Sunday night show marks rocker's fourth trip to B-N
Sadness and joy will share the stage in roughly equal amounts for the anticipated return of Alejandro Escovedo to the stage of Bloomington's Castle Theatre.
Sunday night's concert, which marks the Austin rocker's fourth time through the venue since its freshman year (2010), is one straight from the heart … for both those who've passed from his life, and for those who remain and battle on, sometimes against formidable odds.
"I'm very excited," admits Escovedo the week after the tour's kickoff via ACL (Austin City Limits) Live at the Moody Theatre.
"This one has a lot more meaning … it's more reflective, with a lot more depth and emotion," he says, comparing his fourth time through the Castle to the prior trio of stops.
The first two were with his band The Sensitive Boys while the third (2013) marked a reunion with his legendary '80s punk rock-country group the True Believers.
Indeed, field reports of teary-eyed concertgoers have been coming in since that Jan. 13 Austin debut of the Think About the Link Tour.
The tour, which continues through February only, is on the road to help the Prevent Cancer Foundation's like-named campaign to educate his public about the link between Hepatitis B, Hepatitis C, the HPV virus and liver cancer.
"This is all about spreading awareness of a disease that I've spent a lot time dealing with for the past 15 years," Escovedo says of the Hepatitis C that left him critically ill on a hospital bed in April 2003, wondering if he'd live to see another day.
Let alone ever set foot on a concert stage again.
He'd collapsed on one several nights earlier, in front of an audience in Arizona.
"It really seemed like I would never play again," he said in his first GO! interview eight years ago.
He did live to see another day, "but I didn't, in fact, play for a year. I was faced with asking 'who am I?' and answering myself, 'I'm a guy with a guitar and I can't play anymore.' I was so sick I couldn't even write words."
That was then, this is now … and his mission in life ever since, alongside his music, has been to make sure others don't endure what he did.
Sadly, the past year saw cancer take one of his closest friends: beloved Austin guitarist Joe Eddy Hines, who played for years with Escovedo's main touring band as well as his side garage-rock project, Buick MacKane.
"This is our first tour without Joe Eddy … he was such a close friend. His death struck me like an awakening because of the way he handled his life, his music and his family," says Escovedo.
"It just seemed very tragic, and I went into a period of depression," confesses the singer.
Then, three months later in November, another close musical peer, Scott McCaughey, suffered a debilitating stroke.
It was another wake-up call for Escovedo from Mortality Central.
McCaughey was a key collaborator on Escovedo's most recent album, 2016's "Burn Something Beautiful," and was part of its ongoing tour … until the stroke put that and everything else on hold.
All of this sadness converged on Escovedo's annual ACL Live at the Moody Theater show.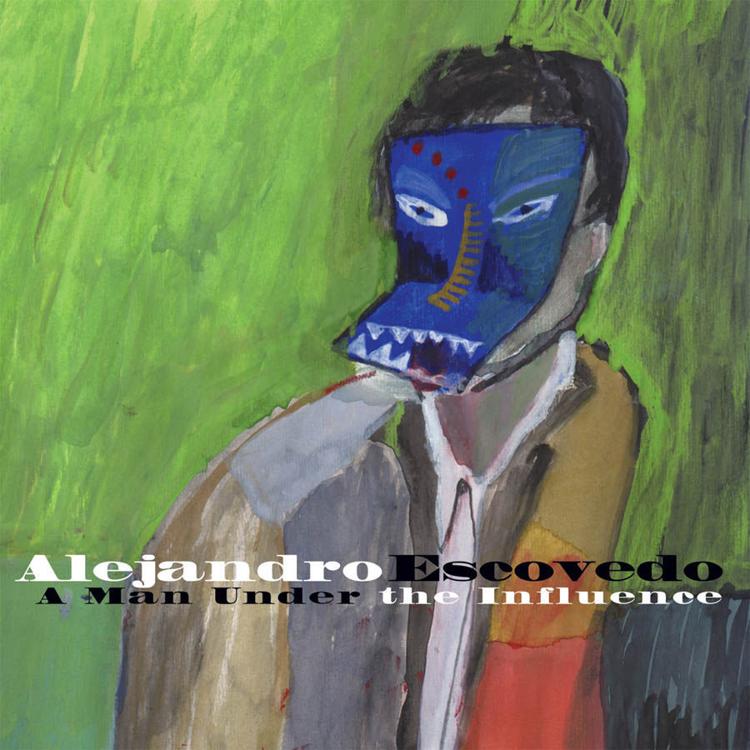 "When it came time to do the show, I thought, what better way to pay tribute to Joe Eddy?" says Escovedo of the fashioning a tour to aid the Prevent Cancer Foundation in its awareness outreach.
It was decided that the each show on the tour would divide itself between a first half performance of 2001's "A Man Under the Influence" album — complete with original producer Chris Stamey recruited to serve as music director, arranger and opening act — and a second half "dedicated to those we have lost, those who are battling and those who have survived cancer."
Stamey and Escovedo hadn't crossed paths in the 17 years since "A Man Under the Influence."
"I said, 'Let's call Chris out of the blue and see what he's doing … it would be great if he could do this.'"
He has done this, and, per Escovedo's hopes, it's turned out even better than great.
"We've put together a wonderful band (see accompanying story for the complete lineup), and we're having a great time. That was such a beautiful album to listen to, with such a rich sound and so many layers," says Escovedo.
"Chris has done such an amazing job with it, going way beyond what we thought he was going to do … adding a string section, horns, even a choir."
If "A Man Under the Influence" is a beautiful listen as an album, just wait until you hear this rebirth for an era that's a far cry from the one that greeted Escovedo on tour in 2001.
When Alejandro Escovedo returns to the Castle Theatre Sunday night for his fourth show since 2010, he'll be bringing with him an exclusive, this-tour-only lineup — one likely never to be encountered on a stage in this configuration again.
"Everything is so different now," says the man born into a musically inclined San Antonio family of Mexican immigrants.
"As my wife (Nancy Rankin Escovedo) and our 7-month-old puppy travel around the country, we sense that that there's something in the air. We're an interracial couple, and we now find ourselves making sure that the places we go to are going to be friendly to us," he confesses.
"A lot of the concerts are through the Midwest, in the heart of Trump country … and we've never had this sense of fear before … of thinking a lot more cautiously."
This interview is taking place on the heels of the weekend that the federal government went into brief shutdown mode over the very immigration-based issues upon which Donald Trump pegged his successful presidential campaign.
"We had worked so hard in the 1960s to get to the place where we were … and, now, not only have we taken a step backward, we've completely fallen backward, allowing ourselves to governed by a racist oligarchy with connections to some very unsavory people."
During his touring through Europe over the past year, he says, "I find people there asking me 'How did you guys let this happen?' They used to look up to us … and they no longer do."
Flying fast in the face of that mindset, Escovedo is quick to credit his father's storytelling traditions for fostering his venerated songwriting gifts.
"I really liked the stories he told me about growing up in Mexico and coming across the border. There were almost mythical to me, and my life has followed his in that I've become a kind of wanderer and seeker, too."
He adds, with a note of pride: "I am, in fact, very much my father."
Related show